About D & M Rural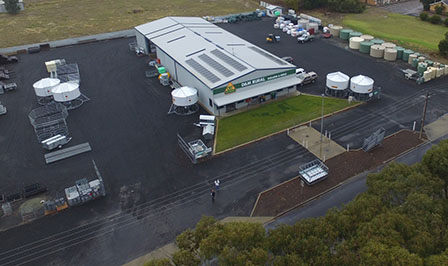 D & M Rural are located on the Dukes Highway in Bordertown and have been established since 2007.
Mark, Glen, Barry, Josh and Nat specialise in diverse fields such as Agronomics, Fertilisers, Animal Health, Specialised Water Equipment and Irrigation and Horticulture.
Read more.
Latest News
get your garden into gear!
Give your garden some love and watch it bloom!
New in stock "Whoflungdung" from Neutrog. Read more