About D & M Rural - Your Local CRT Bloke in Bordertown
After having worked together for numerous years in the rural agribusiness industry, Mark Dolling and Glen Mead had decided that they would take an opportunity to work for themselves if it ever arose. That opportunity came in late 2007 and hence, D & M Rural was born. They secured the perfect premises for the new store at 10 Dukes Highway, Bordertown (previously a transport depot) and the store opened in March of 2008. Having celebrated their 10th anniversary in 2018, Mark has now left D & M Rural to pursue other interests.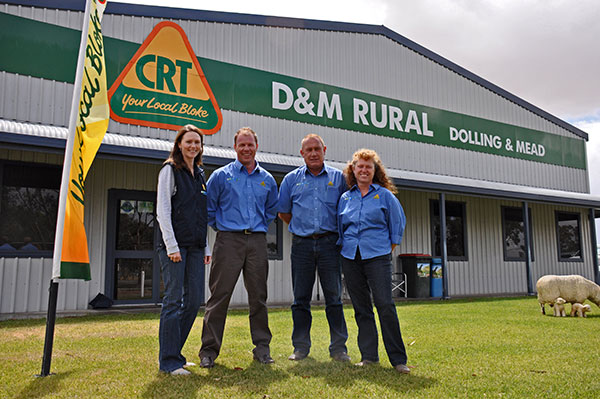 Kim & Glen Mead and Mark & Michelle Dolling, founding Directors of D & M Rural
Between all staff members at D & M Rural we have in excess of 90 years' experience in the rural agribusiness industry. This amount of experience ensures we are able to offer expert and in depth knowledge about the products we sell and specialised recommendations on which products will work best for our clients' requirements.
You will find a massive range of products at D & M Rural. The usual items a farmer might require (from your small items like pipe fittings through to your large items like storage silos) however you'll also find a large range of items that you might need around the house or business (from kitty litter to laundry powder, Kincrome tools to fire extinguishers, pet food to BBQs).
We aim to provide you the best possible service with competitive prices, so have a browse through our product lists or if there's something in particular that you are looking for and you're unsure if we have it, don't hesitate to give us a call on 08 8752 0099.
Locals Supporting Locals (and Beyond)
All our staff members are locals therefore we understand the importance of supporting the local community. Every year we donate products and monetary gifts to numerous events, sporting clubs and charities. To name just a few:
Cancer Council
Variety Bash
Royal Flying Doctor Service
Charla Lodge Aged Care
Mundulla Show and Moot Yang Gunya Festival
Mundulla Football and Netball Clubs
Mundulla Hockey Club
Mundulla Cricket Club
Willalooka Hockey Club
Bordertown Racing Club
Bordertown Football Club
Bordertown Golf Club
Bordertown Lions Club
Bordertown Rotary Club
Western Flat Fireworks
Local Schools and Kindergarten
Tatiara Yard Dog Competition
Telopea Downs Progress Association
Willalooka Movie Night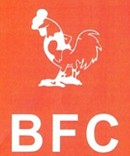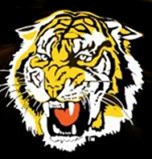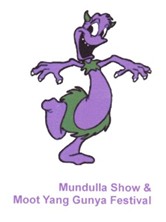 The Team
Glen Mead
Director & Agronomist
Glen is a Director of D & M Rural and is our senior, qualified Agronomist. He grew up on the farm and with the interest in agriculture however without the opportunity to go back onto the land, he started in the rural agri-business sector when he left school and now has over 20 years experience in the industry. Glen has an Advanced Diploma of Agriculture and an Advanced Diploma of Applied Science. He enjoys the ever challenging role in Agronomy and being able to assist growers in receiving the best possible outcome from each season.
Glen and his wife Kim have 2 daughters to keep them busy but Glen still finds time to indulge his passion for anything with motors – go-carts, motorbikes, cars or doing jobs around his little parch of dirt.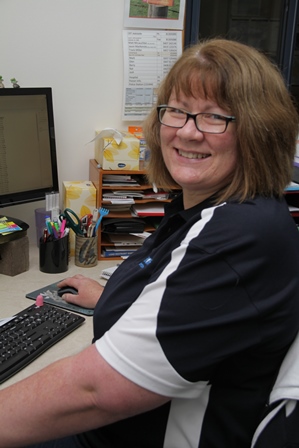 Natalie Klitscher
General Accounting, Admin & Sales
Natalie is D & M Rural's General Accounting, Admin & Sales Officer. She has been with D & M Rural since it's beginning and has over 30 years' experience in the industry. Nat started her working career in her home town of Coonalpyn at Dalgety Bennett Farmers and worked in the Riverland and Eyre Peninsula before returning to the Upper South East. Although Nat's main role is in admin, her years of experience and training in Animal Health allows her to offer a high level of advice on products to our clients.
Outside of work Nat is a member of the Rotary Club, a member of the Bordertown A'Capella Singers, an on-air presenter and football broadcast "techie" for local community radio station 5tcb, and a member of the Bordertown Lutheran Church where she sings in the band and co-ordinates the weekly powerpoint presentations.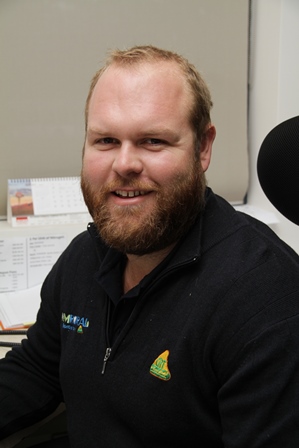 Barry Butler
Merchandise Manager
Barry is D & M Rural's go to person for merchandise and fertiliser. Barry was born and raised in Bordertown and has been in the industry since 2007 joining the D & M team in 2009. Bazz enjoys working with the farmers, especially when he's able to recommend new or improved products which will then offer the farmer a greater return on their crops.
Time away from D & M Rural for Bazz means time spent with his partner Mel and his kids, tending his micro farm or helping his father-in-law on a proper farm. Barry likes spending time with friends, he loves helping out when one of them is in need and he's a current member of the Bordertown CFS.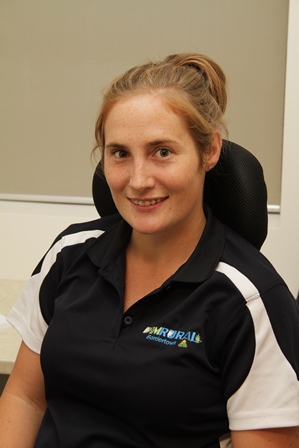 Jess Butcher
Agronomist
Having already completed a Bachelor of Science, Advanced Diploma of Agriculture and Diploma in Agronomy in 2013, Jess joined the D & M team in February 2017 as a trainee Agronomist. After spending several years at a CRT store in Victoria and then gaining infield experience after joining us, Jess is an invaluable part of the Agronomy team at D & M. Jess can help our customers with anything ranging from merchandise to Agronomy, in the store or out in the field.
In her spare time Jess rides and competes her horses around the South East and into the Adelaide hills. She also enjoys spending time with her partner Ryan, friends and family as well as helping out on the farm when needed.
Angie Hay
Merchandise Salesperson
Angie joined the D&M Rural team in 2019 after moving to Bordertown from the Mallee. She lived and worked on an onion and cattle property in Parilla and has always had an interest in animals and agriculture. Angie is a part of our merchandise sales team and enjoys being hands on and talking to the customers.
In her spare time Angie enjoys hanging out with friends, camping, horse riding and going hunting.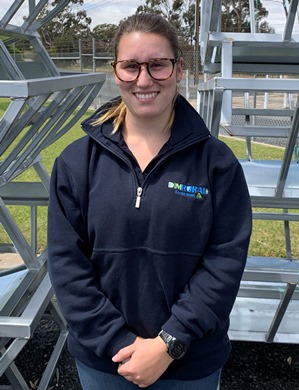 Sinead Kuchel
Trainee Agronomist
Sinead started with us in 2019 in the merchandise sales team. She has since moved to a Trainee Agronomist role and is currently studying a Bachelor of Agriculture. Despite living on the outskirts of Kaniva and her family not being involved in the agricultural industry, Sinead began working on a farm after leaving school and soon developed a passion for all things Ag, especially the idea of helping farmers continue to produce higher quantities of food for the growing population with limited resources.
In her spare time, Sinead enjoys heading down to the holiday house at Tailem Bend with her family and getting the boat and jet ski out, being outdoors with her dog Ziggy, playing sports, hanging out with friends, and getting out and about on a farm to lend a hand.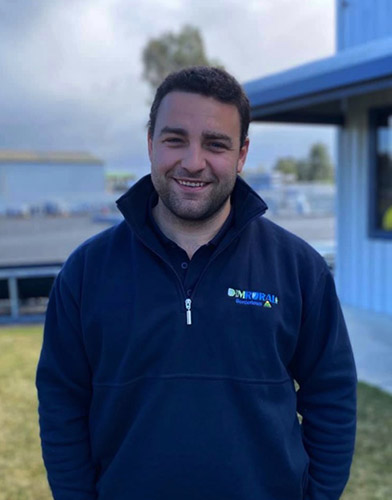 James Higgins
Merchandise Sales
James started with D&M in August 2020, having previously worked with Norton Livestock Equipment and for an Agricultural supplies store. James grew up on the family farm at Lucindale and finished high school at Urrbrae Agricultural High School, completing a cert2 in Agriculture and Rural Operations.
In his free time you can find James at the farm, being active playing football, motorbike riding, water skiing or tinkering with an old Holden car.